One of the Foundation's actions is to support youth living in OMHM housing by helping them in school. Individual scholarships are granted annually to some of these students.
SECONDARY SCHOLARSHIPS
PERSÉVÉRA SCHOLARSHIPS, A PARTNERSHIP WITH EDUCAIDE FOR YOUNG PEOPLE'S SUCCESS
These scholarships are awarded under the Persévéra program and a partnership agreement between the Foundation and Éducaide. This fund's mission is to give financial aid to young people from less privileged backgrounds by awarding perseverance scholarships.
The Foundation has chosen to work with Éducaide, an organization that supports persevering students in their third year of high school in order to help them financially until they obtain their first degree.
Thanks to this partnership, the Foundation offers a $500 perseverance scholarship to several students enrolled in Grade 3 who live in low-income housing managed by the Office municipal d'habitation de Montréal (OMHM).
If the student perseveres, this sponsorship is renewed in Secondary 4 and 5, for a total of $1,500 until he or she graduates from high school.
Each year, several young people can benefit from this sponsorship thanks to the generosity of our donors.
PARTNERSHIP WITH THE FONDATION DU COLLÈGE DE MONTRÉAL
Thanks to the partnership between the Fondation La Cle and the Fondation du College de Montreal, young people from low-rent housing can receive a scholarship so that they may attend College de Montreal, free of charge, for the duration of their high-school studies. Our Foundation provides an annual allowance of $500 to each scholarship recipient to purchase school supplies and other items.
POSTSECONDARY SCHOLARSHIPS
Information coming soon
Image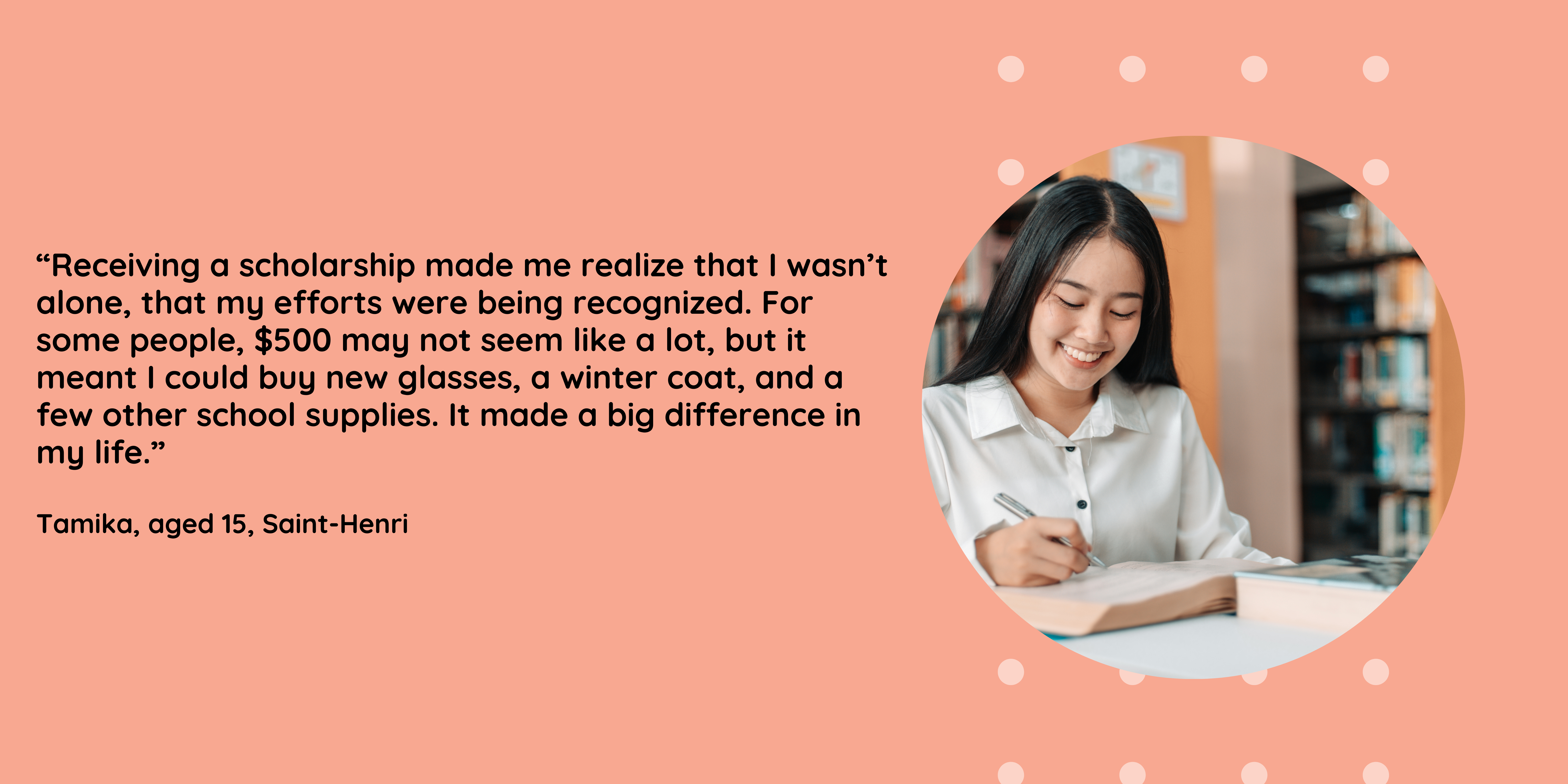 Image