Image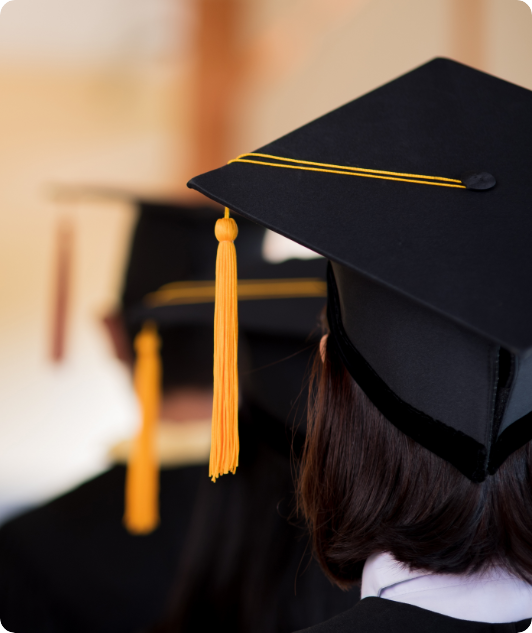 Our mission
To help these young people stay in school and reach their full potential.
To this end, the Foundation mobilizes community actors and resources around a global approach, essential to achieve the conditions that will have a positive and lasting impact on the academic success of these young people.
Our vision
We believe all youngsters can succeed, including those who face additional socioeconomic challenges.The community as a whole can act to create key conditions for these youngsters' success and offer them support. Motivated by this mobilization and the importance given to them, these youths will gain confidence in themselves. By perceiving themselves as successful, they will improve their ability to influence their own future.
The Foundation is a recognized actor known for its commitment to the young people living in OMHM housing. It encourages them to stay in school, to build self-esteem and to develop their sense of initiative.
Our values
Our core values guide our actions to accomplish the Foundation's mission. These values act as our moral contract with the students benefiting from our Foundation's support, and the moral contract binding us to our partners, donors and volunteers.Together, we work towards the common goal of seeing these youth taste success.
COMMITMENT
Having the willingness to act and doing everything possible to accomplish the Foundation's mission.
SUSTAINABILITY
Carrying out projects that will have a positive impact and a lasting effect on the lives of the youth supported by the Foundation.
TRANSPARENCY
Acting with honesty, integrity and probity, showcasing recognized and verifiable governance rules and promoting information sharing.


Our three
principal actions
Supporting School Perseverance
By encouraging learning on a daily basis and supporting students' constant efforts in school until they earn their first diploma.
Promoting Initiative and Creativity
By encouraging the development of students' potential by discovering a passion and by having new and enriching experiences, factors that positively influence their development.
Increasing Pride and Self-Esteem
By promoting self-esteem, confidence, social skills and more, these youth develop and strengthen the personal skills that lead to success.
In October 2021, after 10 years of existence, the Foundation decided to give itself a facelift and become Fondation La Clé. This name change (with "clé" meaning "key"in English) better reflects the Foundation's objective of opening doors to help students living in OMHM housing succeed in school.
By supporting efforts to persevere in school, our ambition is to contribute to reducing the dropout rate of our youth. Even in 2020, 73 % of residents living in OMHM housing affirm that they dropped out of school in Secondary 5 or before.
In addition to its new name, the Foundation is in full gear! With increasing financial resources, an inaugural major fundraising campaign, joined by loyal partners and a determined Board of Directors, the Foundation finds itself at a pivotal moment of its history. Its goals and the means put in place to continue its commitment to the success of these young people are detailed in the Foundation's 2020–2023 Strategic Plan.
Our strategies
« Coming together is the beginning. Keeping together is progress. Working together is success. »
Henry Ford
We fund individual scholarships to encourage and support young people to stay in school.
We invest in the community by supporting organizations providing after-school programs and other activities to youth living in OMHM housing.